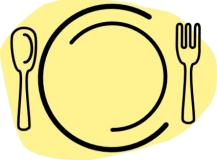 Saturday Dinners - 7:00 pm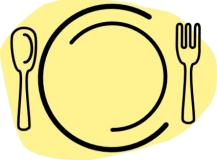 Click here for this Weeks's Menu
for menu and reservations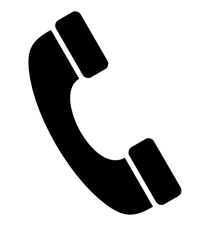 727-546-0476

Please place your reservation by
Thursday

Leave your name, # of people in your group, and main entree selection
Reservations on
Fridays
or for more information call/text
Rosalina Rebelo (727) 458-2768

Scholarship

Forms for 2018 now available - deadline May 1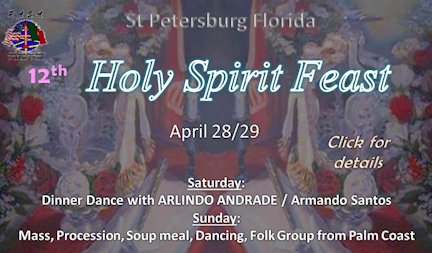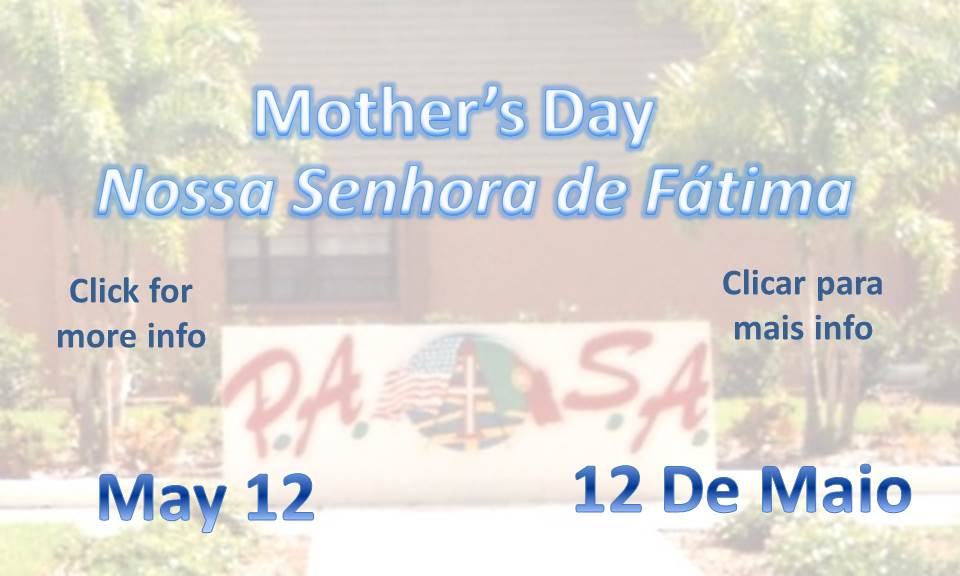 Funds from the Portuguese Community
personally handed to the fire victims in Portugal

On October 7th, 2017, Rosalina Rebelo, VP of our club, Portuguese American Suncoast Association, personally handed out donations to victims of the fireworks tragedy in Pedrógão Grande, at in local fire department. The monetary donations were raised by PASA, through the Gofundme portal and a dancing dinner, held purposely on August 5. The recipients were moved by the solarity of this community and expressed great gratitude. One of the victims, the man on the left in the photo, is still receiving in-patient treatments on weekdays. PASA is grateful to all those who have contributed in some way to the collection and delivery of donations to the needy families.

Click to open in pdf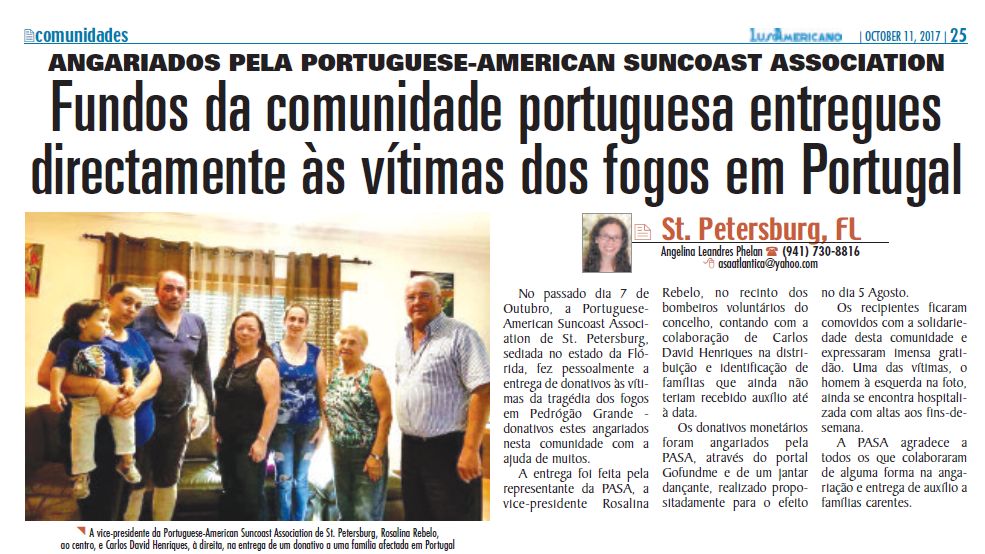 Announcement - Dance with us …. Click for details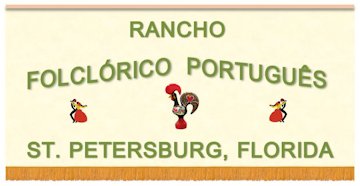 Visit our page

Excerpts from Fado Night 2016 and 2018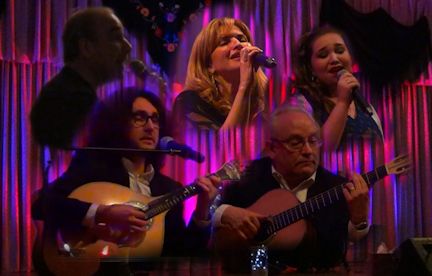 PASA thanks all who participated in the food drive for their generosity. St Petersburg Free Clinic Inc,food bank, was thankful for the items which will be provided to area families in need.
.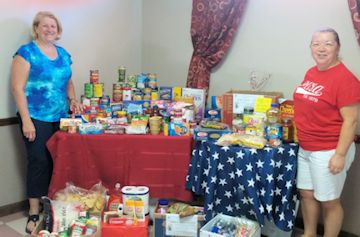 To Give is to Love. PASA thanks everyone who participated in the food drive this past January. This initiative, led by Rosie Rebelo and Virginia Costa, collected 325 pounds in products. The Tampa Bay Harvest charity organization, collected the items which will be delivered to needy families in the St. Petersburg area.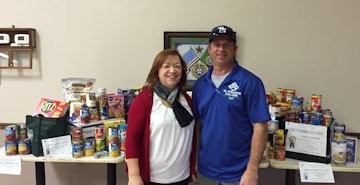 MORE UPCOMING EVENTS

Folk Dance Group

The group welcomes anyone interested in learning and participating in our folk dancing
Prior experience not necessary.
Ethnicity not a requirement.
Contact Kevin Matos or Melanie Diaz


Folk Group Fundraiser

The Folk Group has been invited to NJ to represent PASA in a Festival.
You can show your support with a donation.

Scholarship Winner

Congratulations to PASA's 2015 scholarship recipient - Eric Costa.
The 2015 Scholarship Award was funded by Mr. John Martins and his wife Rose in memory of João Martins and Arminda Martins.