PASA Riders is a Group of people with a common interest of motorcycle riding. We take our passionate interest to help others, planning riding events to various destinations, and to benefit/charity events. Examples of recent rides: The 9/11 Veterans Ride; Cedar Key and Key West
Currently PASA Riders is primarily composed of close and extended Cortez family members.
The president, Carlos Cortez, and his family live in the Tampa Bay area.
Our Portuguese ancestry and interest in the Portuguese community gave rise to our name PASA Riders*. Our informal small group holds monthly planning meetings.
Organization Structure
Carlos Cortez, President(813) 394-5767
Rui Cortez, Vice President (813) 629-1977
Eric Freund, Treasurer/Secretary (813) 245-1070
The main requirement for a new member is to have a motorcycle endorsement, and motorcycle size.
To become a member and/or if you enjoy riding and need safe and fun company, you may contact Carlos Cortez, President (813) 394-5767.
Safe Rides!
*Portuguese American Suncoast Association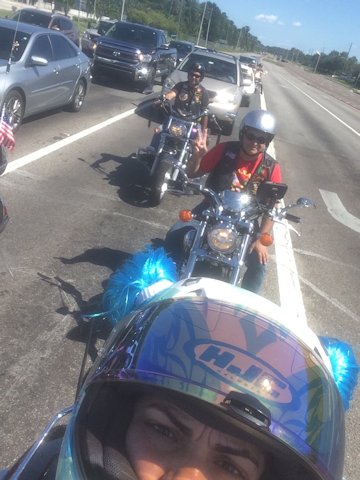 Webpage last updated 11/25/2016