The Portuguese government has intentions to relocate its Consulate Office in Florida from Orlando to the northeastern small city of Palm Coast by end of the current year (2014), which poses a disadvantage to the great majority of the Portuguese residents in this state.

As Floridians know, Orlando is the most centrally located large city in Florida, offering the best access, including airport, bus and train, to the numerous Portuguese communities spread throughout the extensive Gulf and Atlantic coastlines of the state.

People who use or would like to use the Portuguese Consulate services in Florida are urged to request that the Secretary of the Portuguese Communities maintain the consulate office in Orlando, as well as request that
Clerk duties be returned to that office, which were already removed last month.

All interested are encouraged to send a request to the Secretary of Portuguese Communities URGENTLY.

You may write your own letter or download a sample.

You may send in postal mail, or you may fax, or email.
O governo português tem intenção de mudar o consulado de Orlando para a pequena cidade de Palm Coast no nordeste da Florida até ao fim do ano corrente (2014), desvaforecendo assim a grande maioria dos portugueses residentes neste estado.

Como sabem os floridianos, Orlando é a cidade mais central da Florida, oferecendo os melhores acessos de voos, autocarro e comboio, às numerosas comunidades portuguesas espalhadas ao longo das extensivas costas do Golfo e do Atlantico.

As pessoas que usam ou desejam usar os serviços do consulado português na Florida, devem urgentemente solicitar ao Secretário das Comunidades que mantenha o consulado em Orlando, bem como os serviços de Registo Civil, os quais já foram transferidos para Washington D.C. em Novembro 2014.

Todos os portugueses interessados devem-se expressar o mais breve possível ao secretário das comunidades portuguesas.

Pode escrever a sua própria carta ou usar uma das cartas anexas.

Pode enviar por correio postal, mas será mais rápido enviar por fax ou email.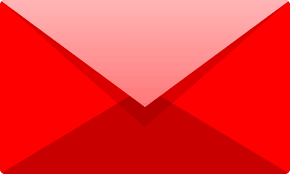 Mail for Secretary of Portuguese Communities:
Correio postal para Secretario das Comunidades Portuguesas:
Exmo Senhor Dr. José Cesário
Secretário das Comunidades Portuguesas
Largo do Rilvas - 1399-030 Lisboa
Portugal

Tel.: (011 351) 213 946 000

Fax: (011 351) 213 946 059
Emails / Correio electrónico:

jose.cesario@mne.gov.pt

gabinete.secp@mne.gov.pt